Meadow is the last puppy we have available.
Although we don't know why- we thought she was the prettiest pup in the bunch!
With her big bear face, big huge paws and thick legs,
not to mention her super fluffy coat!
All of these pictures are of Meadow.
She will be ready to go to her new forever family in just 5 days.

5 weeks in the above photo.
This little girl is 7 weeks old right now and weighs 12 lbs. She will be approximately 90-110 lbs
when full grown and has the sweetest, docile, disposition... and we are not just saying that!
She is the sweetest in the bunch with her laid back, care free, but always loyal & loving
personality. She is excellent at making eye contact when we speak
to her and listens intently as if she is hanging on to every word.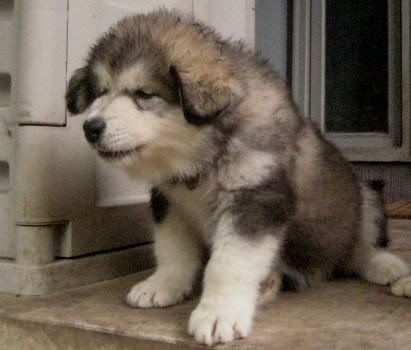 7 & half weeks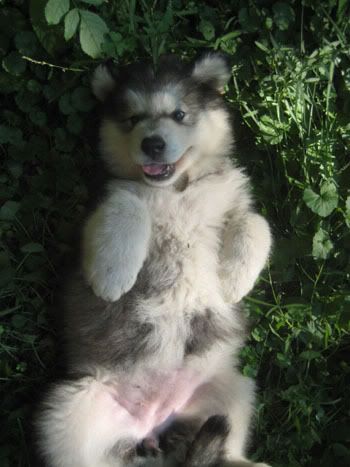 Oh puppy belly!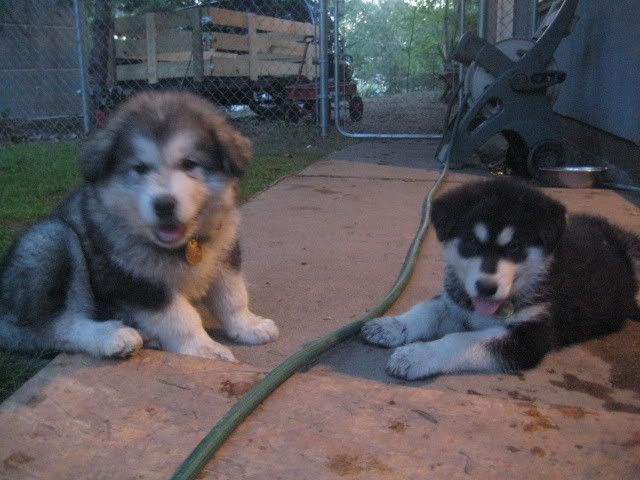 Meadow is on the left.

Meadow at 7 weeks, waiting for her new family to take her home.

Meadow, while socializing with children at the park, meets her biggest fan!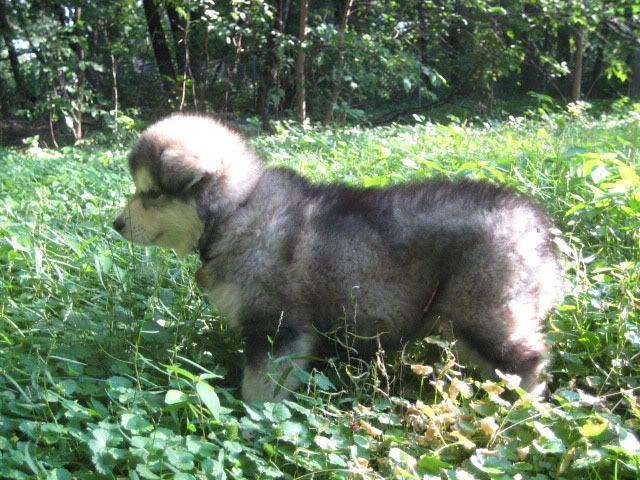 3 weeks, practically a newborn.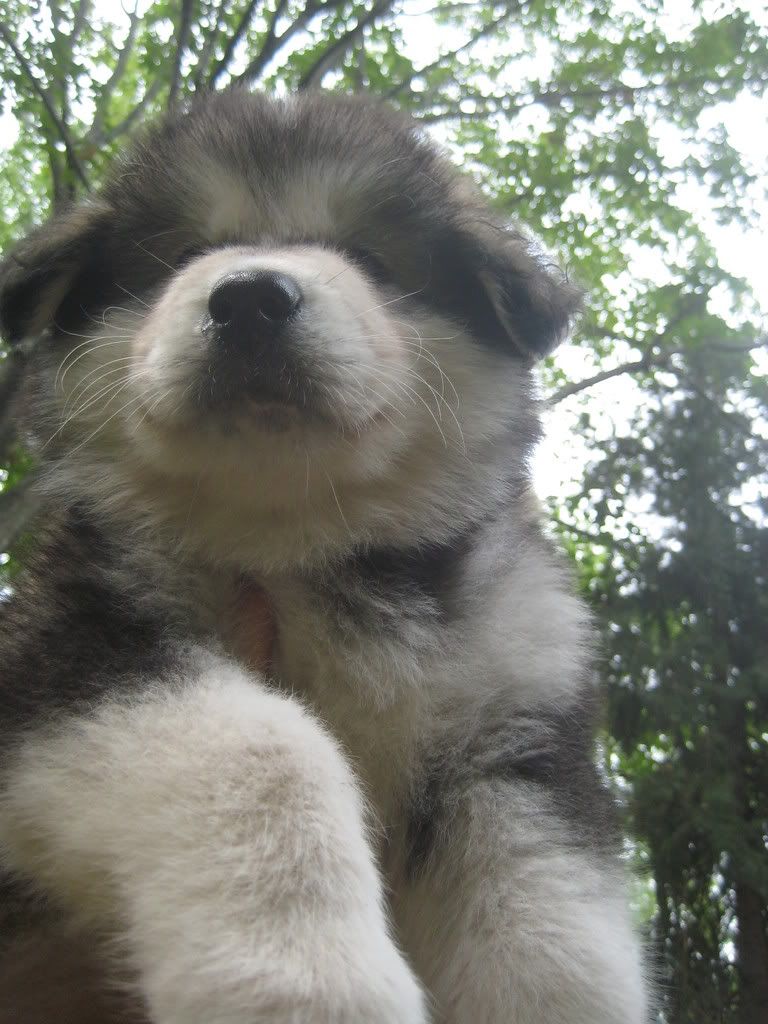 Ooooook that picture turned out a little big!
We have lowered the price $200. on this precious beauty!
We want to ensure that she gets that critical socialization period with her new family whcih occurs between 8-12 weeks.
If she wasn't going to be too large for mushing, we would certainly keep her.
Click here for our "Leash Party" photos!
Click here to view pages from birth on up