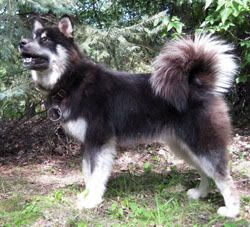 Dam "Pahnik". See botom of page for sire & dam's profiles.
Dark mahagony with partial closed face.
Unique, closed face pups.
QUALITY. We only produce 1-2 litters per year and every litter is the product of years of planning to produce the perfect, healthy, well dispositioned dogs we need for sledding. Without healthy dogs, we wouldn't have working dogs. Without agreeable temperaments and easy to train "love to please" personalities, we wouldn't have working dogs. Without sound structure and healthy joints, bones and hearts, we wouldn't have working dogs. Our prices are higher because so much goes into our blood lines. Our dogs do not lounge around "only" breeding. We are not back yard breeders. Your puppy also comes with us for life. We will always be here for you with questions and we sign contracts with new puppy owners ensuring that your puppy is protected for life.
TAKING RESERVATIONS
3 LEFT, 3 giant females. LITTER:
Get in position for your pick! Watch the puppies grow day by day on
Youtube and Webshots, and come visit them.
JULY 29th 2009
Sire: Sukkatuq (photo below)
Dam: Pahnik (photo below)
$1,200.00.
$100.00 refund given upon your puppy earning a working title of any sort.
3 PUPPIES LEFT. ALL GIANT FEMALES. ONE CLOSED FACE AND LEGS. 1 MAHAGONY WITH MUDDY LEGS, 1 VERY BIG BONED JET BLACK & WHITE.
CLICK HERE FOR PICS OF THE LITTLE DARLINGS:
Shipping available for $350.
2 year written health guarantee.
UTD on shots, microchipped and dewormed before they leave here.
....................................................................................................
Email: minnesotamalamutes@yahoo.com
click images to see more pics and info of sire and dam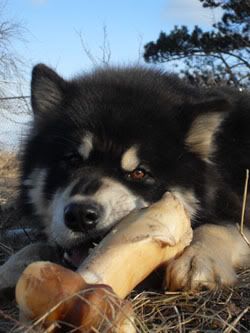 dam left, sire right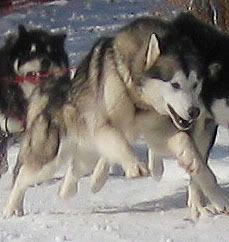 CURRENT TEAM MEMBERS