(click)(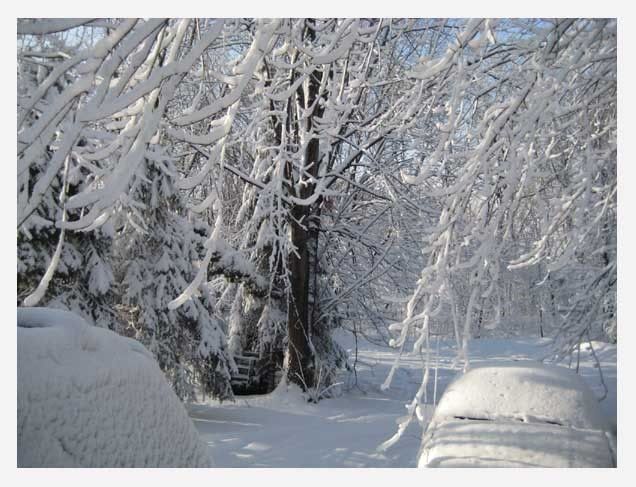 Our drive way in April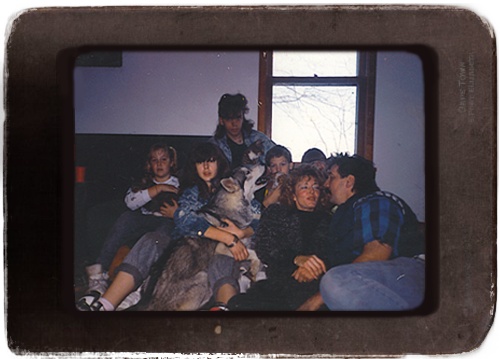 1989

2008
Brooklyn & his 16 week old daughter Sitka.
She comes back for boarding from time to time.

This photo is peculiar: his ears are never floppy. I am not sure why the one did that in this photo.
Never seen them that way since he was 6 weeks old. Must have been from my arm sweeping over it.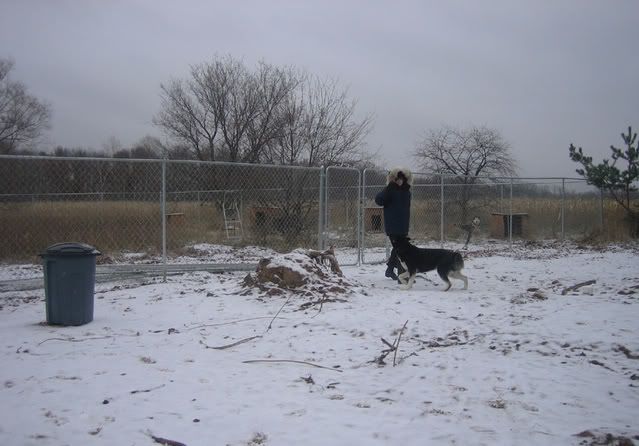 The dog trailer I built (6 dog), next 3 photos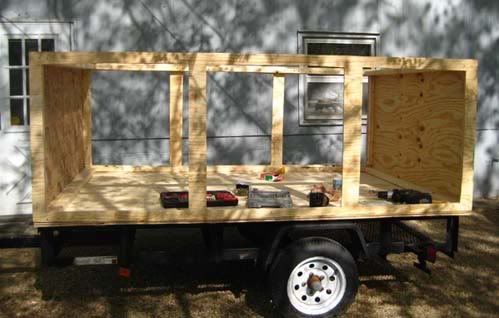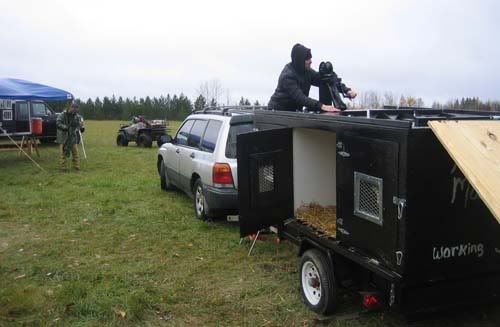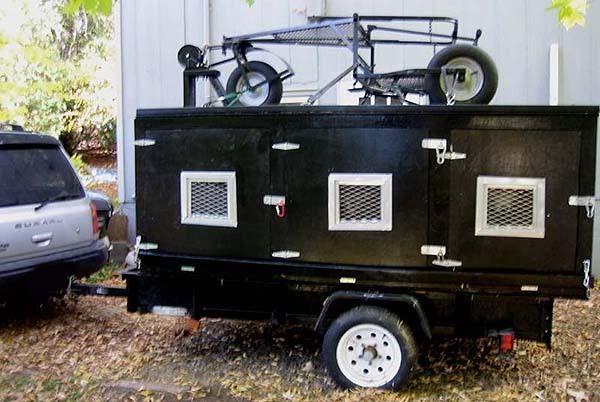 Click Here To watch Me Build the Trailer from day 1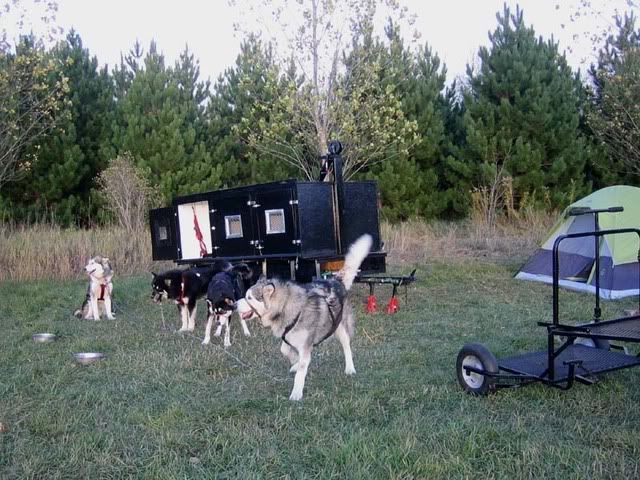 camping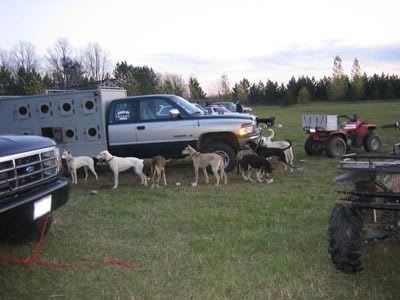 North Star Sled Dog Club
Dogs & mushers as far as you can see
Do like sled dogs like to run? No!
My dogs are a little jealous they haven't gotten to run yet!


Proving you don't need to be a tomboy to be a musher!

Some children with Pahnik: mushing Lake Avon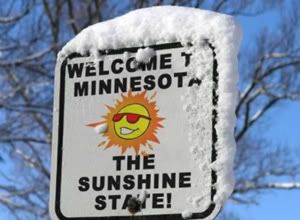 Welcome to Minnesota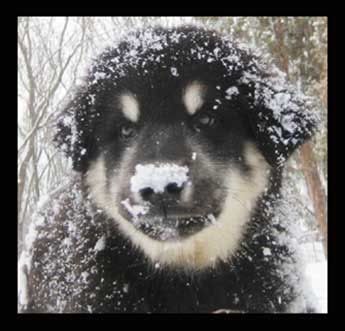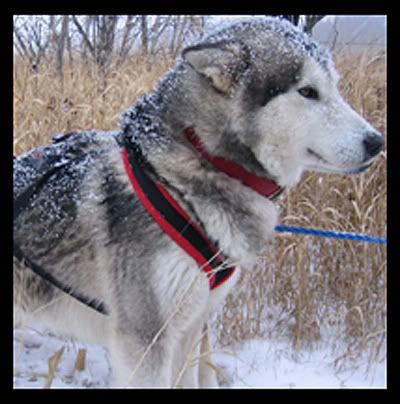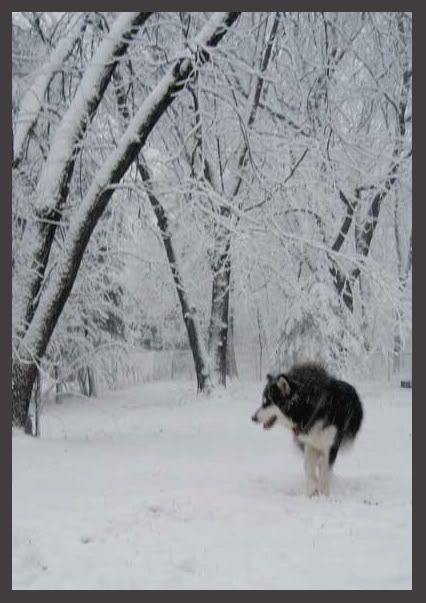 Nukka & I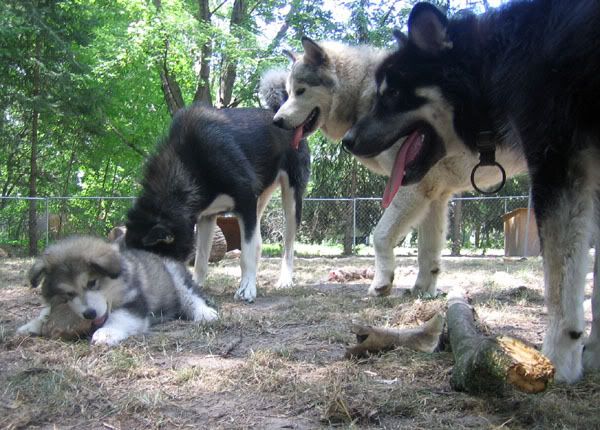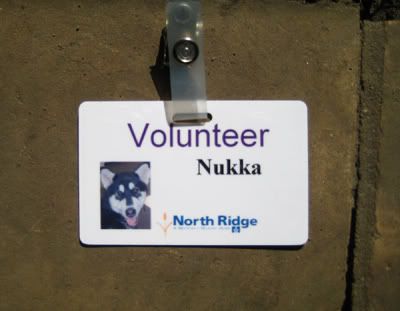 Next Page