Meadow's Page (it's just so pretty!)
4 & 5 weeks
Video at bottom of each page.
All are sold.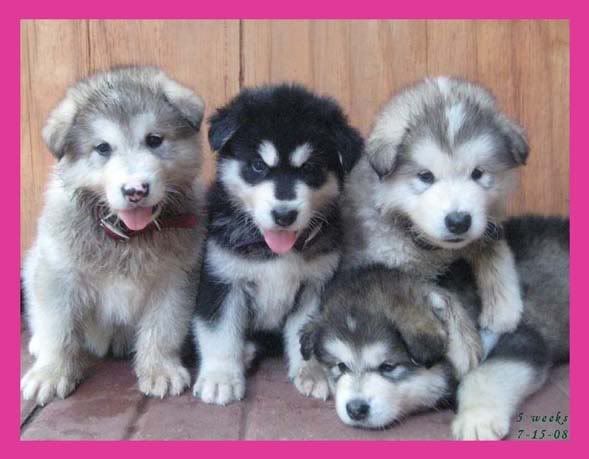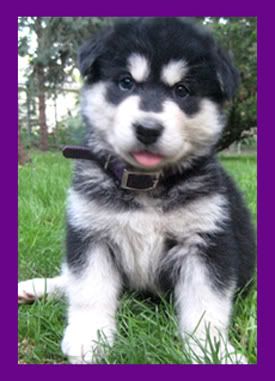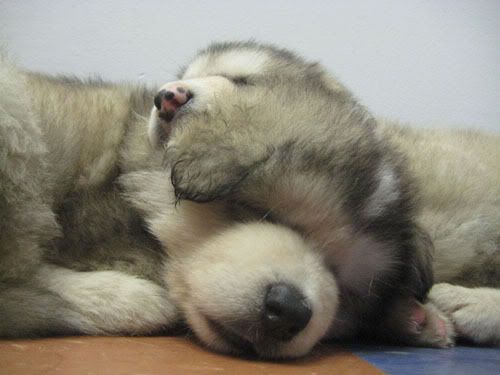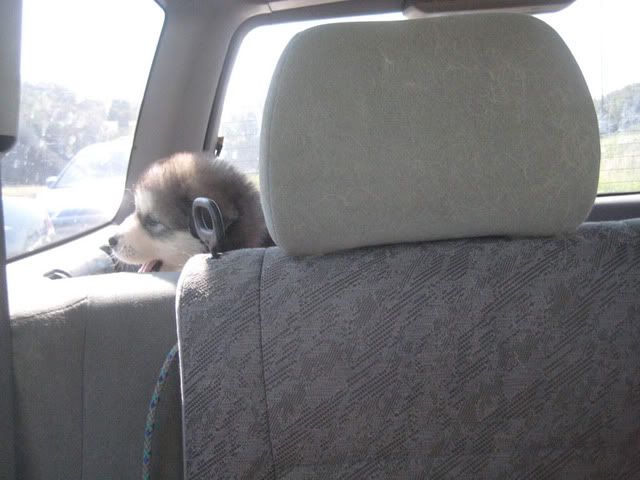 On the way to the Vet: Meadow would slowly creep up the window & peek out- and then start SCREAMING!

We drove all the way there in a July heat wave (88 degrees) and drenching humidity through Minneapolis
rush hour traffic at 5 pm and across 5 suburbs. We do not have A.C. in the SUV or our house.
These were some hot puppies when we arrived!

One of the Vet techs with Meadow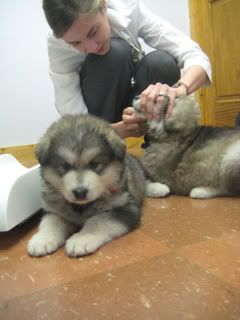 At the Vet

Meadow 5 weeks

Rain & Meadow (available)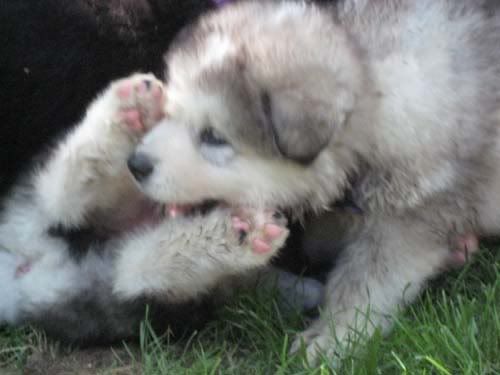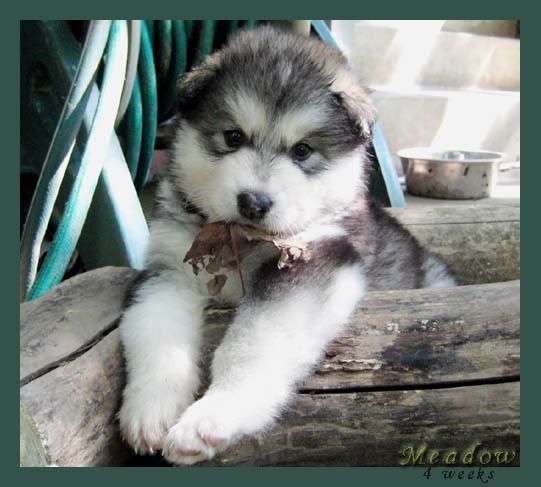 Meadow is the sweetest puppy of the bunch.
She will have an amazing build, coat, color,
and temperament. If we could keep a puppy from this litter,
it would be Meadow.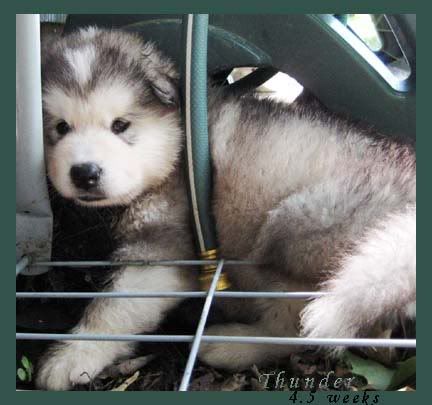 Thunder will be an outstanding companion and the most loyal friend.
Thunder is going to be very pretty boy with his long fluffy
coat and deep set chestnut button eyes.
Thunder is a beta dog in the pack.

Rain 4 weeks
Rain is very sweet and cuddly.
She will look almsot identical to Nukka but with slightly thicker bones.
She is independent and laid back. She is the quiet one but not shy.
She loves us more then the litter.. always following me around.
She is full of wonder and curiousity
but gets into far less trouble then her siblings at it!
She thinks before she acts.
She will be very smart and self reliant.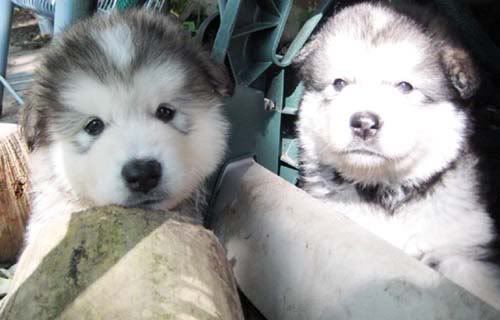 Thunder & Meadow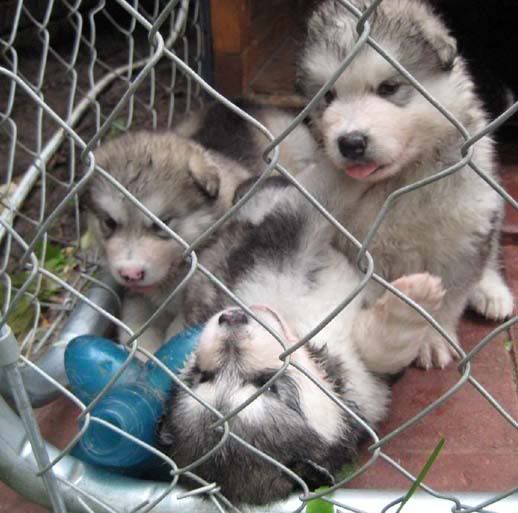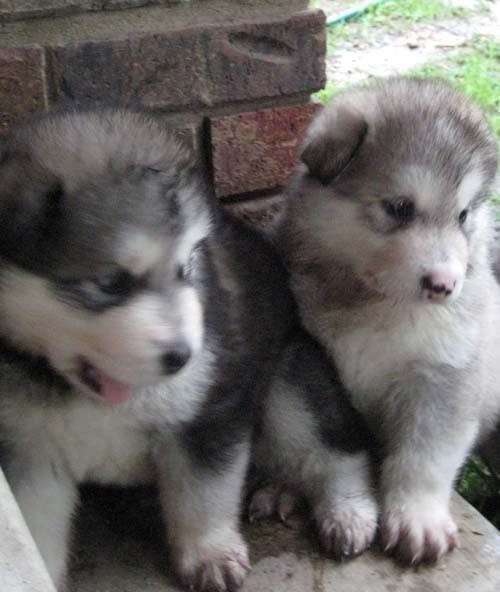 Meadow (available) & Nya (sold)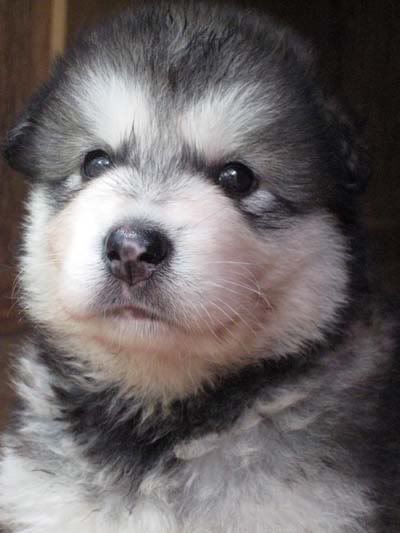 Beautiful Meadow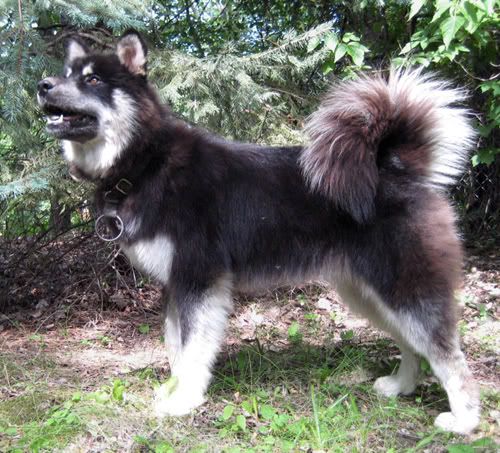 Pahnik! How'd you get in here?!"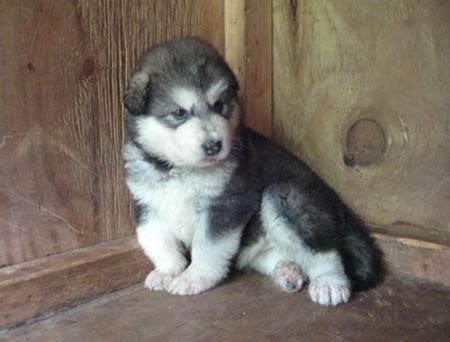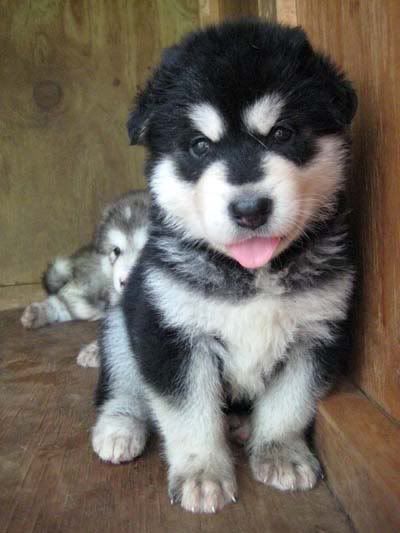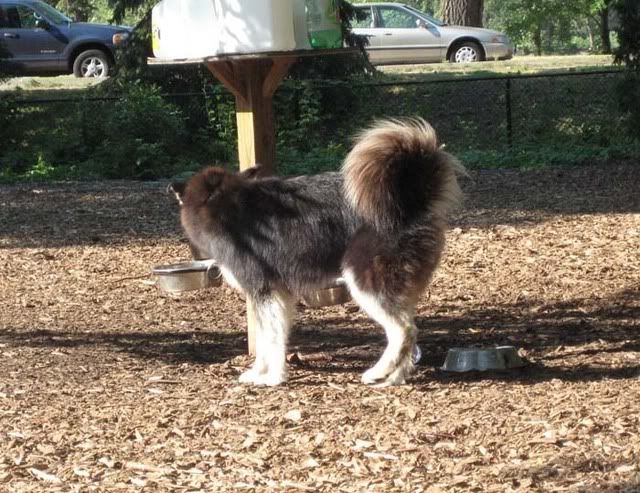 Pahnik get outta the puppy album!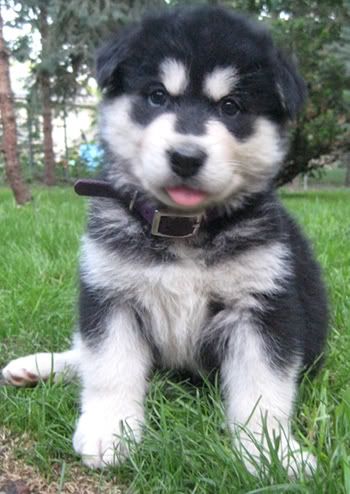 PUPPY PAGE: 3 WEEKS

PUPPY PAGE: AS NEWBORNS