Minnesota Malamutes
Gives Rides to 1st Graders March 3rd 2009.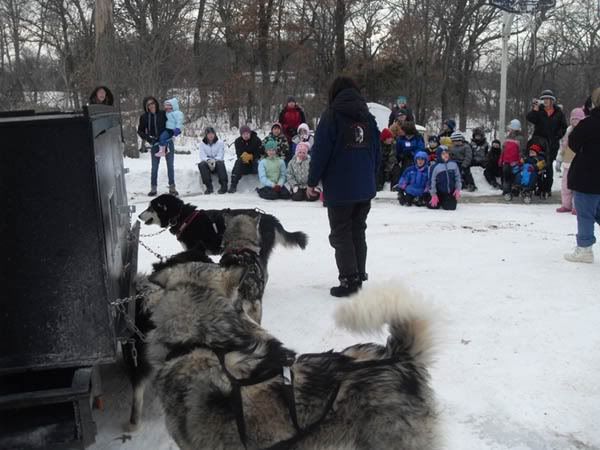 Watching the team get harnessed up. I then show them what I carry in the sled.
I introduce each team member & explain what their Inuit names mean in English

Precious cargo

There we go, way way out there!

A group of 32, two by two!